Bring Learning to Life with Minecraft: Education Edition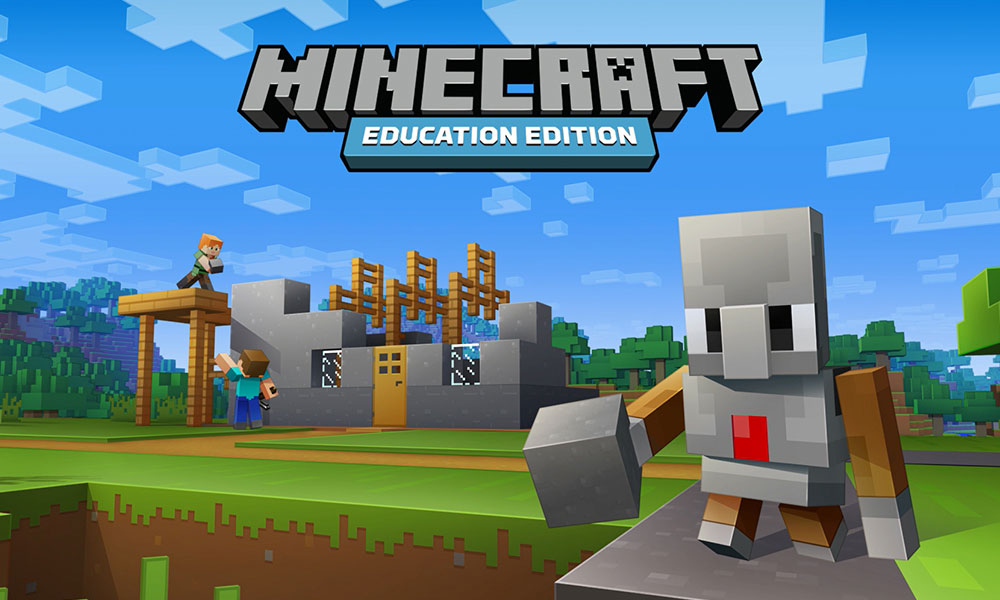 Background
Minecraft is the bestselling video game of all time. It is what's known as a sandbox game – meaning players have a lot of creativity. Players can build structures, play with electrical circuits, and create challenges for other players.
Minecraft is available on a wide variety of platforms, and the Education Edition has been around since 2016.
Why should I consider using Minecraft: Education Edition in the classroom?
The "sandbox" nature of Minecraft makes it ideal for creating.
Minecraft is the best way for student to build and/or learn about a 3D environment. Students can build their classroom, local landmarks, or a setting from a narrative. Check out the NGĀ MOTU world as an example of a professionally created world that students can explore.
Students can use the chemistry tools to learn about elements and compounds by experimenting in a virtual environment (as seen in the photos below) and subjects like geometry become much more meaningful in a 3D environment where students are manipulating shapes. Additionally, collaboration is intuitive in Minecraft – more so than in Google Docs or Microsoft Word.
How do I get started?
If you'd like to get started with Minecraft, here is what you need in place:
Start with PLD: Working with one of our Minecraft certified facilitators from the start can help you work out if this is something you want to pursue and signpost issues before they come up.
Check your Infrastructure: At TTS, our engineers can ensure your Minecraft journey isn't interrupted by bad tech. For instance, the Minecraft app needs to be deployed to all your devices, you need student accounts set up correctly, and you may need to make some small network changes. It is crucial to get this step right.
In-Class Modeling PLD: This is the best way to get teachers started with Minecraft. At TTS, we have several starter lessons that are available and serve as a great gateway into the Minecraft world. Get in touch with one of our TTS Minecraft facilitators, Steve Voisey, to learn more at: Steve.Voisey@tts.co.nz.
Already using Minecraft?
Check out our blog Minecraft updates - June 2021 to learn more about the recent changes and ensure your devices and users are prepared.
---
Not sure if Minecraft is right for your school? Our team can help at every stage.
Get in touch to learn more about our developed Minecraft model and chat about how we can support your school on its Minecraft journey.
Share: https://www.tts.co.nz/blog/Blog56/Bring-Learning-to-Life-with-Minecraft-Education-Edition
Share Category "TTS Newsletters":
https://www.tts.co.nz/blog/BlogCategory3/TTS-Newsletters