Inquiry Learning: How the TTS Universal Launchpad can help with digital literacy
I've been thinking about how we, as teachers, model best practice online, and how we can explicitly teach digital literacy to our students. TTS Launchpad is an online application that can assist teaching and inquiry learning in a number of ways.
Here are five ideas for getting the most out of TTS Universal's Launchpad.
Flipped Classroom
You can push specific online apps and web pages to classes or groups for them to access before the lesson. Get them engaged and ready ahead of time, and create experts in different areas.
Manage Students' Online Environments
By pushing out specifics apps, you can manage students' online experiences. For juniors, you might want to guide where they explore, for seniors you might want to model reliable resources.
Teaching Digital Literacy
TTS Launchpad models effective organisation of bookmarks and shortcuts. Encourage students to customise their Launchpad by putting their most used apps in the most convenient places. Teach them how to create customised links so they can quickly and easily find their valuable resources.
Publish Apps and Web Pages that are related to their learning
Consider the texts assigned to students and the types of resources you want them to follow up with. Push these apps out to students to make teaching and learning more efficient.
Encourage Critical Thinking and Meaningful Discussion
When students find a link they want to share, have them justify why it is a reliable, information or educational app. For example, children love games – encourage them to find a game that links to their mathematics learning. Have them explicitly show how the games demonstrates the knowledge and skills they are developing in maths. The benefits are two-fold: The students are identifying maths in meaningful contexts and the students are cementing their learning through discussion and inquiry.
ABOUT TTS LAUNCHPAD
TTS Launchpad is a part of the TTS Universal digital learning platform, a powerful inquiry learning tool for schools. If you would like to hear more or see a demo, you can sign up for a free trial by clicking here.
Launchpad provides a managed, customisable catalogue of links to educational resources selected by the school and published to staff and students. It integrates with the school's cloud based directory (Google or Office 365) of users and groups, making it easy to sign in.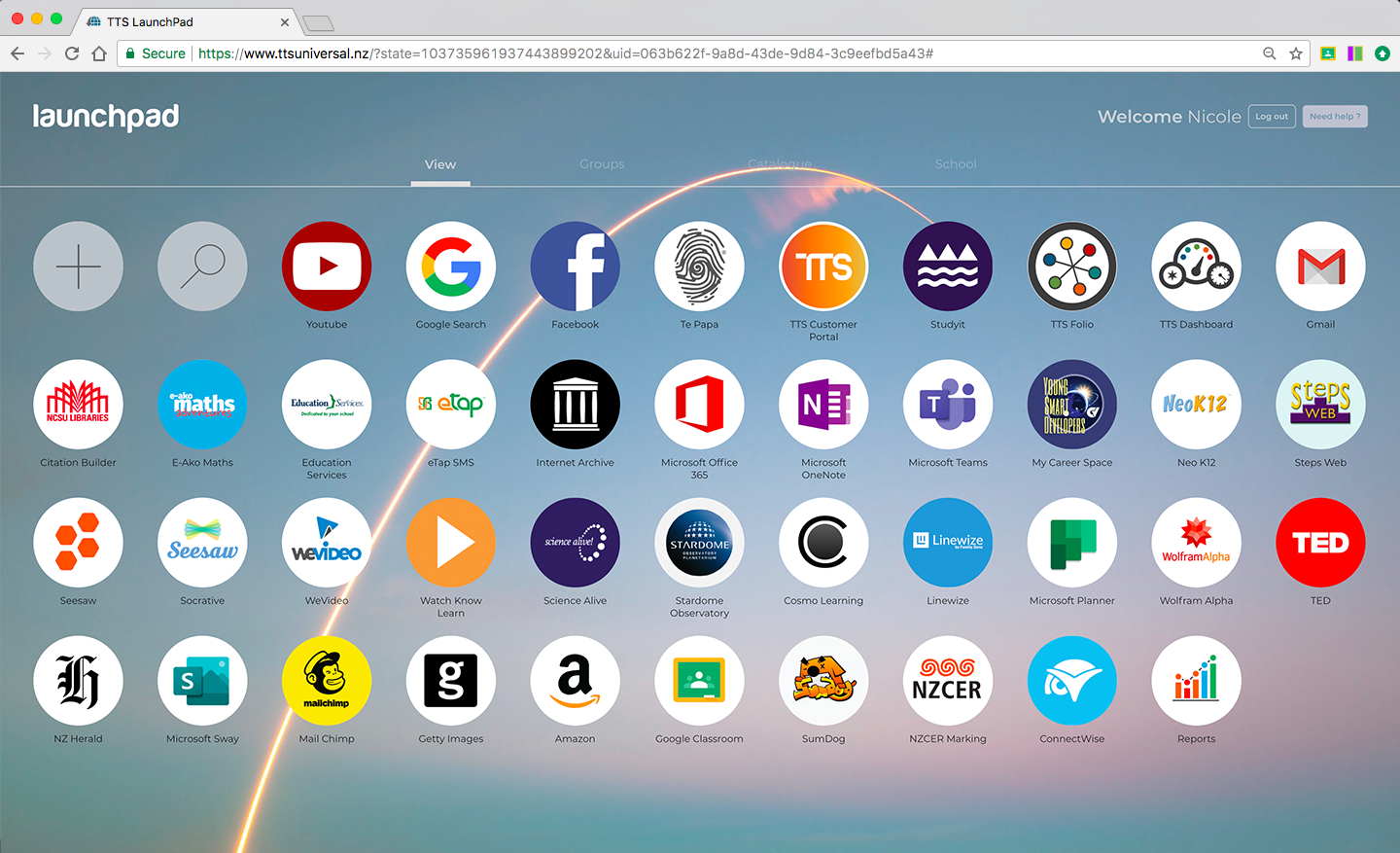 Share: https://www.tts.co.nz/blog/Blog30/Inquiry-Learning-How-the-TTS-Universal-Launchpad-can-help-with-digital-literacy
Share Category "TTS Newsletters":
https://www.tts.co.nz/blog/BlogCategory3/TTS-Newsletters
Share Category "TTS Universal Updates":
https://www.tts.co.nz/blog/BlogCategory5/TTS-Universal-Updates