5 Apps to Increase Digital Engagement in Your Classroom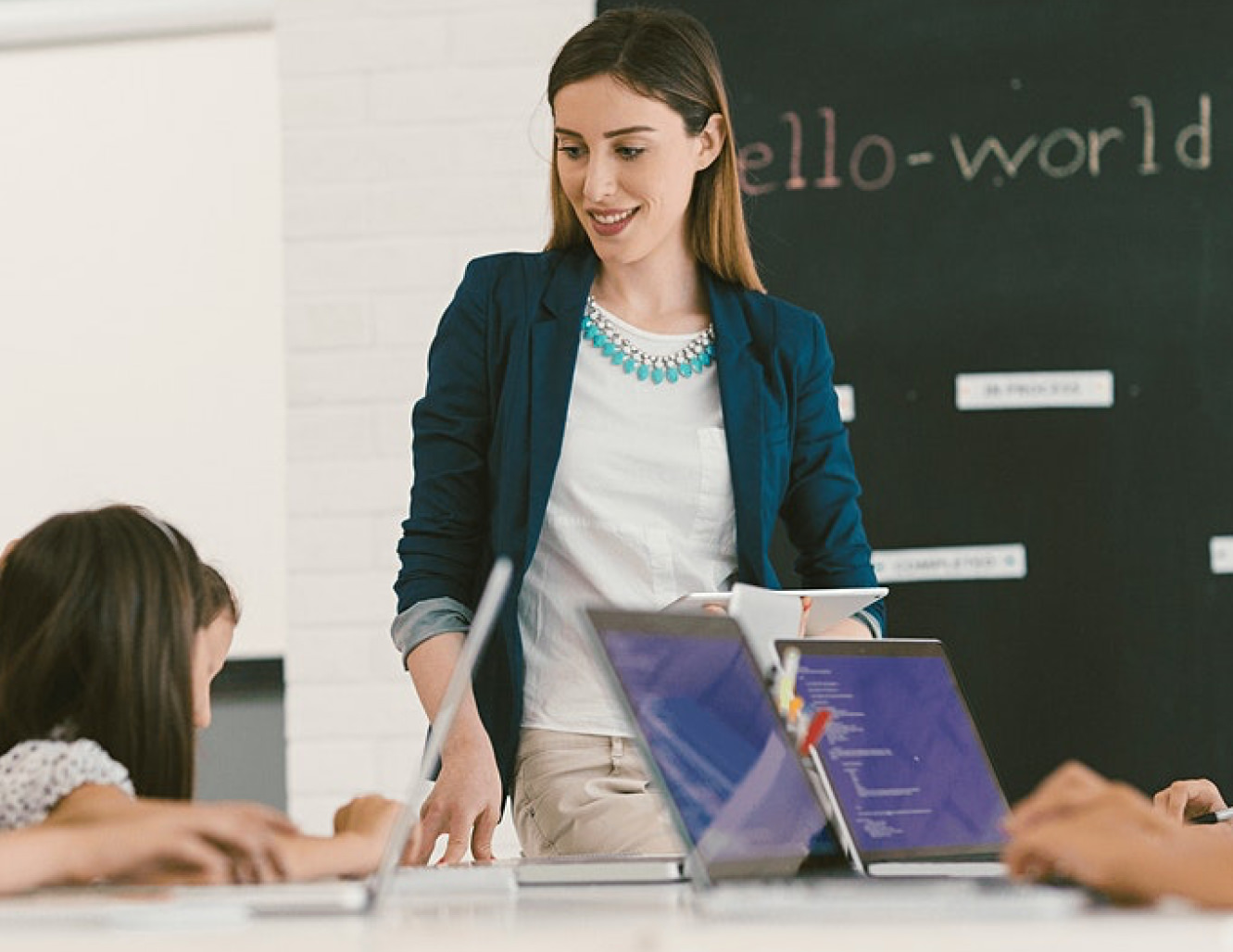 It has been proven that students are engaged by technology. The term "digital native" has been thrown around a lot over the last decade or so, to describe current learners. The term implies that our students are so comfortable with technology because it pervades all areas of their life – communication, recreation, collaboration and education. Teachers are only just catching up to their students and there remains some apprehension about what students are doing online.
We've compiled our top five apps that increase meaningful and sustained digital engagement.
These tools not only harness the digital skills the digital natives bring to the classroom, but also develop new and necessary skills to support their digital journeys.
WeVideo is the online video creation and editing platform that makes it easy for students to capture, create, view and share video content. WeVideo is great because it integrates with Google Drive and OneDrive – wherever your students store their stuff, they'll be able to get it.
WeVideo is really easy to use. It has two modes, a simple drag and drop storyboard mode, and a more advanced timeline mode. Students will get the hang of it really quickly and be able to create professional videos in no time.
Videos are a great way for students to demonstrate and share their learning, and the skills learnt using WeVideo can easily be transferred to more advanced, powerful video editing software.
Explain Everything is a presentation app that integrates content from many sources that students and teachers can use to create lessons, tutorials, and more for class or personal use. This formidable tool is almost like a superhero version of PowerPoint. Users can import photos, PDF files, movies, and more from many sources to use in the presentation. Onscreen drawings, annotation, animation, and audio can also be included. Explain Everything can also be used as a whiteboard with the iPad video display.
There are lots of bells and whistles in Explain Everything, and some students might find these features distracting, but overall it dows what it says it will: Explain Everything.
If you can only have five tools in your digital classroom, these should be them. There is a tidy mix of creation, consumption and sharing that will ensure positive digital engagement in your classroom.
TTS Universal has three key parts: Launchpad, DashBoard and Folio.
Launchpad is a managed, customisable catalogue of links to educational online resources selected by the school and published to staff and students. It helps minimises online distractions.
Dashboard makes it easy to have oversight of your students' digital content. Using a simple workflow, teachers can view and manage a student's work in the cloud. It supports teaching relationships by showing where each student needs the most support.
Folio is a high-quality NZ literacy resource, aligned to the New Zealand curriculum – with content that covers curriculum levels 1 to 4. Folio has some amazing features that will engage your students, and it provides analytics which means teachers have visibility of the engagement and interactions taken by students with the content. Key features include:
Authentic Aotearoa contexts
Content aligned to curriculum levels 1-4
Assign resources to a class, groups or an individual student
Dual literacy levels available in most books
Narration with kiwi voices
Independent inquiries
Ability to set activities
Notes can be added and text can be highlighted
Analytics give teachers visibility of student engagement
Google Classroom can help students become and stay engaged in the learning process. If you have students answer questions in Classroom, for example, other students can comment on these answers and deepen thought for both students. This models social media posting, commenting and sharing in a safe, enclosed environment.
Because you can set up many different classrooms, Google Classroom is a great tool for differentiation. If you're working on a concept in class and have groups working at two different levels, simply create two different classes for that unit.
This can help you give out assignments on a more individual basis and really reach out to certain students as well. You can even split everyone into groups that you think they will be able to work the best in. Google Classroom is a great, flexible way to ensure that every student gets just what they need, and you can easily delete and recreate classes as you see fit.
When a student's audience is the world, they want their work to be good. When their audience is only their teacher, they just want it to be good enough. SeeSaw lets students save and share their assignments with their teachers, parents, and fellow classmates. They just snap a photo or video, draw, or write.
SeeSaw sounds simple but solves some major problems. It lets teachers easily collect assignments and track a student's progress over time. When parents want to know what their child did at school, rather than asking and getting the same moody "nothing!", they can just look in Seesaw. Students learn 21st century technology skills while getting faster feedback on work and an audience that encourages them to try harder.
If you can only have five tools in your digital classroom, these should be them. There is a tidy mix of creation, consumption and sharing that will ensure positive digital engagement in your classroom.
Share: https://www.tts.co.nz/blog/Blog26/5-Apps-to-Increase-Digital-Engagement-in-Your-Classroom
Share Category "TTS Newsletters":
https://www.tts.co.nz/blog/BlogCategory3/TTS-Newsletters