Demystifying the new Digital Technologies Curriculum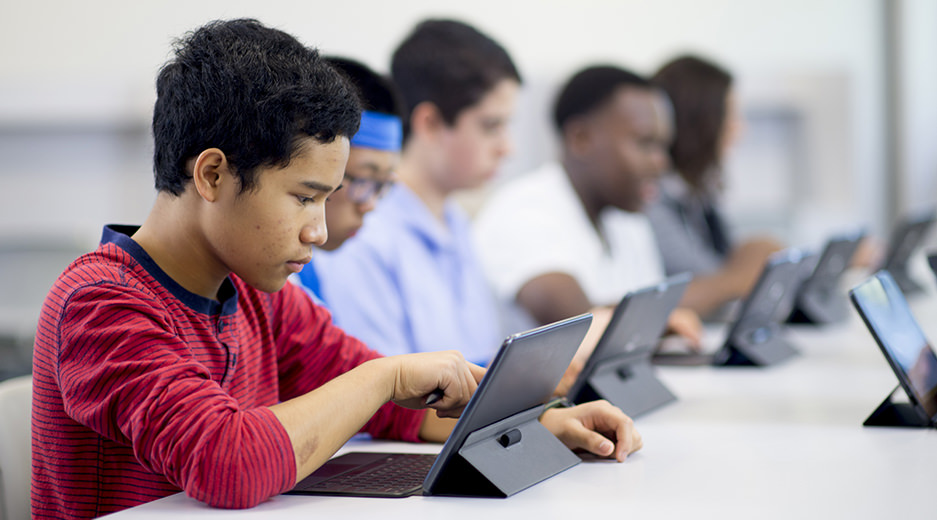 Understanding what the digital technologies curriculum is, and what it is not!
Most schools know that the changes to 'Technology in the New Zealand Curriculum'—namely the introduction of Digital Technologies (and Hangarau Matihiko in Te Marautanga o Aotearoa)—must be implemented in years 0–10 by 2020. There are, however, quite a few misconceptions about what this actually means to teaching and learning in New Zealand classrooms.
The four biggest misconceptions are:
Digital technologies is coding and robotics;
Digital technologies is advanced digital fluency;
Hangarau Matihiko is a translation of Digital Technologies; and
PLD for Digital technologies will teach me how to use robots and other tools.
So, if that's what Digital technologies and Hangarau Matihiko is NOT, what, then, is it? Digital Technologies and Hangarau Matihiko is about teaching students how technology works, and how they can use that knowledge to solve problems.
The misconceptions can be demystified like this:
1) Digital technologies is MORE than coding. It is about thinking. It is about problem solving. It is about making choices. There are two parts:
Computational Thinking for Digital Technologies (students will develop an understanding of computer science principles that underlie all digital technologies. They'll learn core programming concepts so that they can become creators of digital technology, not just users).
Designing and Developing Digital Outcomes (learning how to design quality, fit-for-purpose digital solutions).
These sit alongside each other and fit into the Technology Curriculum (think design processes, identifying needs, and the technology cycle).
2) Digital technologies is NOT just advanced digital fluency, though digital fluency is a pre-requisite.
3) Digital Technologies and Hangarau Matihiko are DIFFERENT curricula. HM is NOT a Māori translation of DT. They have different Progression statements and Progress Outcomes. In Te Marautanga o Aotearoa, a further two new areas are also being included:
Ngā Aria o Ngā Whakatupuranga Hangarau Matihiko Arareo Māori (Concepts of Digital Technology).
Te Tangata me te Rorohiko (People and Computers).
4) Professional learning for DT is about curriculum design and school implementation (NOT about apps, tools and activities). Schools need to be ready with digital fluency so the teachers are already thinking in a digitally fluent manner.
What will change in classrooms?
Not too much. There are many fantastic things happening in classrooms across Aotearoa, and Digital Technologies isn't going to change that. Digital Technologies, though, is an opportunity for schools and teachers to look at their curricula and look for opportunities to enhance the teaching that is already happening. The cross-curricula integration of Digital Technologies in classrooms could even be a way to look at current teaching and learning programmes and stream-line, integrate and (believe it or not) reduce workload. It's about looking at what we already do well, and finding the best ways (and pedagogy) to enhance the learning outcomes for our students using 21st century tools.
It is also important to consider the local and cultural contexts and experiences of the students in your school when reviewing digital technologies. Equity of access to digital technologies between homes, and indeed schools, is something to consider. The learning needs to be relevant and context based, so we need to consider what is happening at home to ensure skills are being taught are transferable and useful.
Any changes that schools make need to be sustainable. Digital Technologies are not a fad. The internet is going anywhere anytime soon. The realities of teaching because of shifts in technology and society are changing, and we, as educators, need to adapt and move, too.
What's next?
Some teachers, schools, kura and kāhui ako are ready, most are not. There are professional learning and bridging courses to prepare schools. There are a variety of options for schools to look at for implementing Digital Technologies and Hangarau Matihiko into their teaching and learning programmes.
PLD for digital fluency: Upskill the teachers on the changes, tools and 21st century pedagogies;
PLD for Digital Technologies and Hangarau Matihiko: Review the school curriculum and look at how DT & HM can be embedded in teaching and learning;
Online courses: The Ministry of Education is funding various online readiness courses for teachers – especially good where you have some early adopters on staff!
We need to talk to each other. What's working? What's not? Who can I go to for help? We need to tap into the expertise in our communities. We need to challenge ourselves and move out of our comfort zones. It is ok to not be an expert in the tools we are teaching and teaching with.
We need to work smart, collaboratively, and efficiently to achieve this goal. This change ensures that all learners get these experiences, to prepare them for a world where digital skills are increasingly valuable to the economy and wider society.
---
TTS has MoE accredited advisors who can deliver PLD for the new curriculum, and PLD to get you ready for the new curriculum. We're here to simplify digital learning and bring all the parts together, so you can focus on the teaching and learning.

---
The updated curriculum is to be embedded by 2020. How prepared is your school? This assessment covers four aspects – network and infrastructure, community, teaching and learning, and the Digital Technologies & Hangarau Matahiko Curriculum.

Share: https://www.tts.co.nz/blog/Blog16/Demystifying-the-new-Digital-Technologies-Curriculum
Share Category "TTS Newsletters":
https://www.tts.co.nz/blog/BlogCategory3/TTS-Newsletters